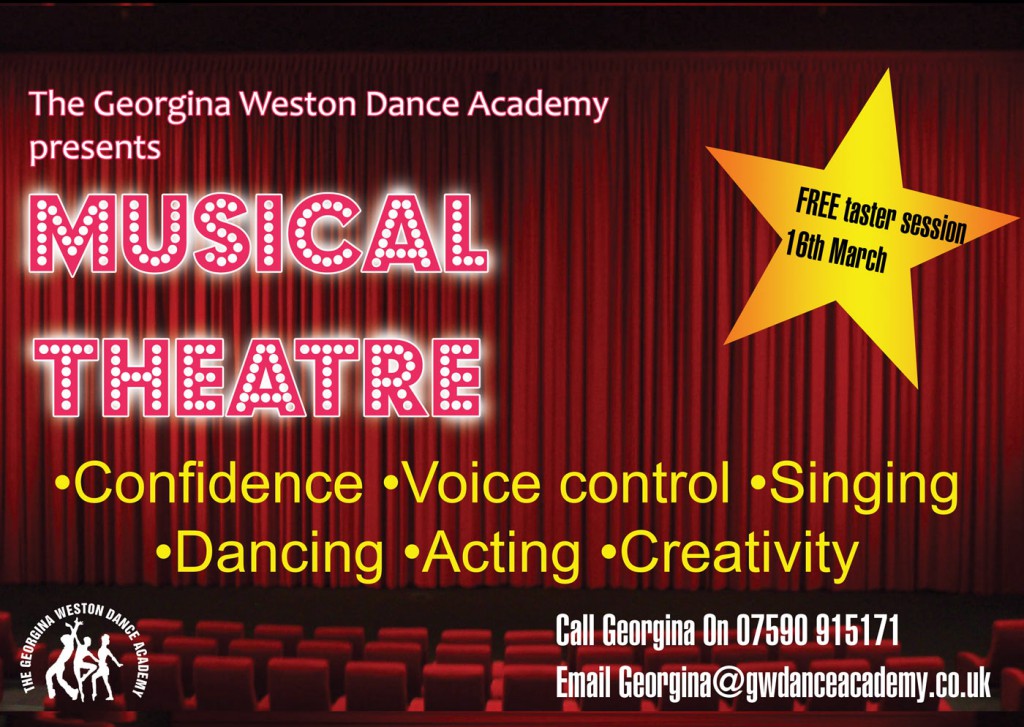 New to the Georgina Weston Dance Academy
The Musical Theatre classes will cover all aspects of the musical theatre industry such as singing, dancing and acting. An exciting opportunity to learn and perform songs from the West End, past and present. . Learning techniques such as voice control, projection and articulation, introducing children to different tempos and rhythms.  A useful class to those wanting to build and compliment their reading and speech development at school. The perfect environment to help build confidence and nurture creativity.
Visit orpington.dance/musical for more information.