The Principal
Georgina Weston,
BA (HONS) Ballet Education, LRAD, ARAD, RADrts, BASI Pilates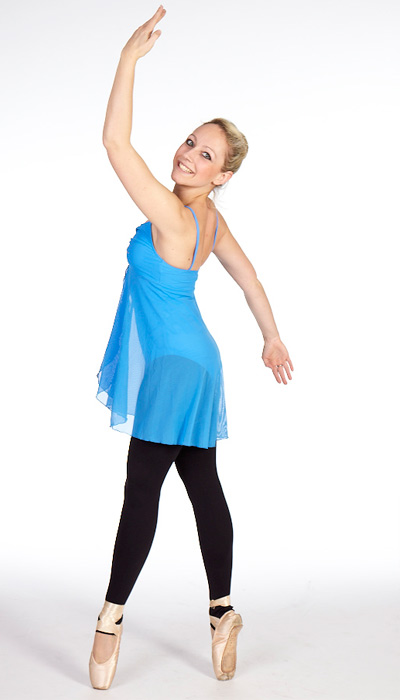 Georgina trained at the Royal Academy of Dance where she graduated with a BA (HONS) in Ballet Education. During her time at the academy she undertook the prestigious Licentiate teaching programme, enabling her to teach all ages and levels and enter students for examinations to the highest of level provided by the Royal Academy.
"I believe in delivering the highest standard of dance teaching to meet and excel the requirements of todays young dancers."
Georgina's passion for dance is delivered through her energetic and professional classes. She is extremely adaptable to each and every child's level and personal development. She ensures that every student walks away from their lessons happy and feeling like they have achieved something.
The classes at Bromley High start from the reception's who will learn the Pre-Primary syllabus, and works its way up to the senior school girls who are dancing en pointe and in the higher grades. At our main academy studios, which are run from Orpington Village Halls in the beautiful ballet studios there, the Academy also teaches conditioning classes, jazz and contemporary as well as the Ballet Vocational, Graded and pointe work classes, to keep up with the diversity required of today's young dancers.
In 2009 the Georgina Weston Dance Academy Orpington branch was founded, and this was followed two years later by the Chiswick branch; both branches have built an excellent reputation and continue to grow and develop. We were delighted to introduce the same class set up at Bromley High School in 2013 and have seen the classes flourish since. 
We have a realistic approach to dance and the performance world, catering for all types of student; whether that be a child with an interest in dance on a fun and social level, to the student that's looking to excel and form a future career in this field.
The Academy prides itself on the caring, friendly nature that the school offers, whilst still maintaining high Royal Academy of Dance exam results. The training you will receive from us with be delivered in a nurturing, approachable manner with a balanced teacher / student relationship. We aspire to get the best out of each and every one of our students treating their individual needs and developing them accordingly.
' I am delighted to have the opportunity to build a dance education programme for the Bromley High School students, inspired by a passion for dance and focused on teaching excellence '
Miss Georgina